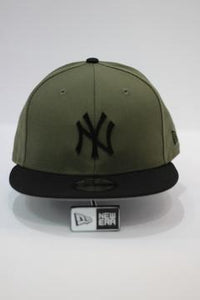 The Exclusive Cap
Created jointly by Sporty T's and New Era, the New York Yankees snapback is a great example of the creativity that hides in our store. So far only a few of these unique caps have been created and brought in, but more will be arriving in the future!
Sandra our manager, has been pouring over colours and designs to try to bring you the coolest, stylish caps that you have ever seen. Some of our best examples being the quickly selling Jays heathered cap (only a few left!), the featured Yankees and the wild Raptors cap.
We know School has just begun, and with it fall. We don't want to bring up that dreaded other season just yet but with this just in and online, we couldn't help but show off the latest Under Armour ladies Jacket!
Thats all the Sporty T's info for now, see you again soon!
---