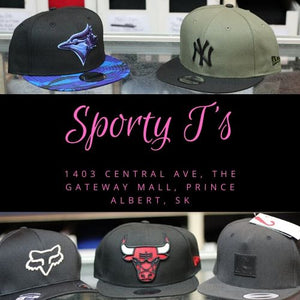 From our Store to You!
We have made shopping at Sporty T's easier with our online store. Everything listed on our online store has already been brought into Sporty T's and is ready to be bought here or shipped out. We are hard at work adding as much as we can as it comes into the store, with plenty of selection of our most popular brands such as Fox Racing, Under Armour and New Era!
We also offer choices such as Canada Post, Trans West Airlines and In-store pickup to make getting your packages to you quickly and easier.
---